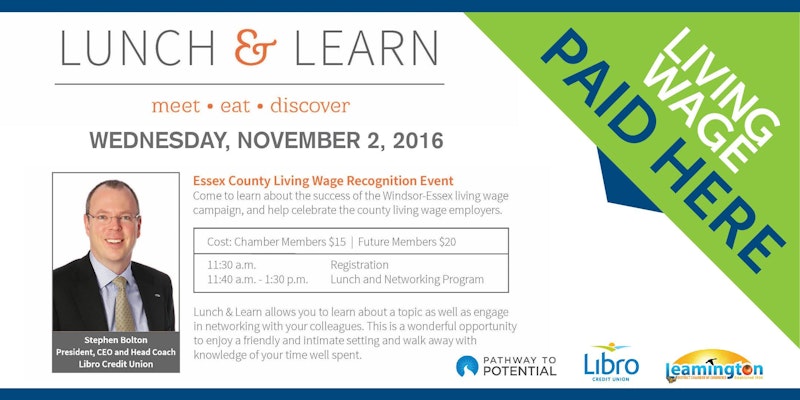 Featuring Steve Bolton, Libro President & CEO as the keynote speaker Essex County
Living Wage Recognition Event
Come to  learn about the success of the Windsor-Essex  living wage campaign, and help celebrate the county living wage employers.
Cost: Chamber Members -$15.00/Future Members -$20.00
11:30 am– Registration
11:40am– 1:30pm Lunch & Networking Program
Lunch & Learn allows you to learn about a topic as well as engage in networking with your colleagues. This is a wonderful opportunity to enjoy a friendly and intimate setting and walk away with knowledge of your time well spent.                                                                                                                                      
Buy your ticket today as space is limited and will fill up fast.                                                                
Please RSVP here or call 519-326-2721 or email: [email protected]
WHEN
November 02, 2016 at 11:30am - 1:30pm